About Us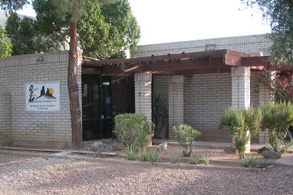 Desert Sun Marketing Company specializes in the procurement and development of turfgrass, pasture, farm, and range seeds. Our research and sales locations are in the Sonoran Desert of Arizona and tropical Oahu, Hawaii. Living and working in these varied and intense climates, we have gained comprehensive knowledge of seed used in arid and tropical regions of the world. Our varieties designed to withstand the weather extremes common to these areas.
Export sales are a primary focus of our business. For over twenty years Desert Sun's expert staff has worked closely with our foreign and domestic clients, providing varietal recommendations and information on seeding methods and rates. Our experience in the fields of agriculture, turf management and export facilitation provides value added benefits to every order.
Knowing that our customers have a choice in their seed purchases, we go to great lengths to provide high quality seed at a competitive price, with prompt quotes and shipments. When you contact Desert Sun Marketing, your inquiry will be handled by someone who understands your needs. When you place your order, your shipment will be handled in a professional manner.